The Ultimate Guide to
Leased Lines for Business
Everything you need to know about internet connectivity solutions
Pretty much every business now needs an internet connection. But it's a different process from simply purchasing a package and installing a router — businesses typically require much more flexibility and higher speeds to be able to work efficiently.
That's where a dedicated leased line comes in. In this in-depth guide, you'll learn everything you need to know about leased lines, why businesses need them, and how to have one installed.
Here's what you'll learn (click to jump to section):
Free Download: How to Choose the Right Leased Line for Your Business
Download our free, easy-to-follow checklist to help you decide which is the best leased line connection for your business.
What is a leased line?
A leased line is a dedicated, fixed-bandwidth internet connection used by businesses. The line can be used for internet access, telephone communications or other data communications.
The term 'leased' refers to the line being leased or rented by the business directly from the internet service provider (ISP), rather than the standard shared broadband connections found in smaller businesses and domestic settings. This means that the agreed bandwidth is available at all times, regardless of how busy the ISP's network is.
How does a leased line work?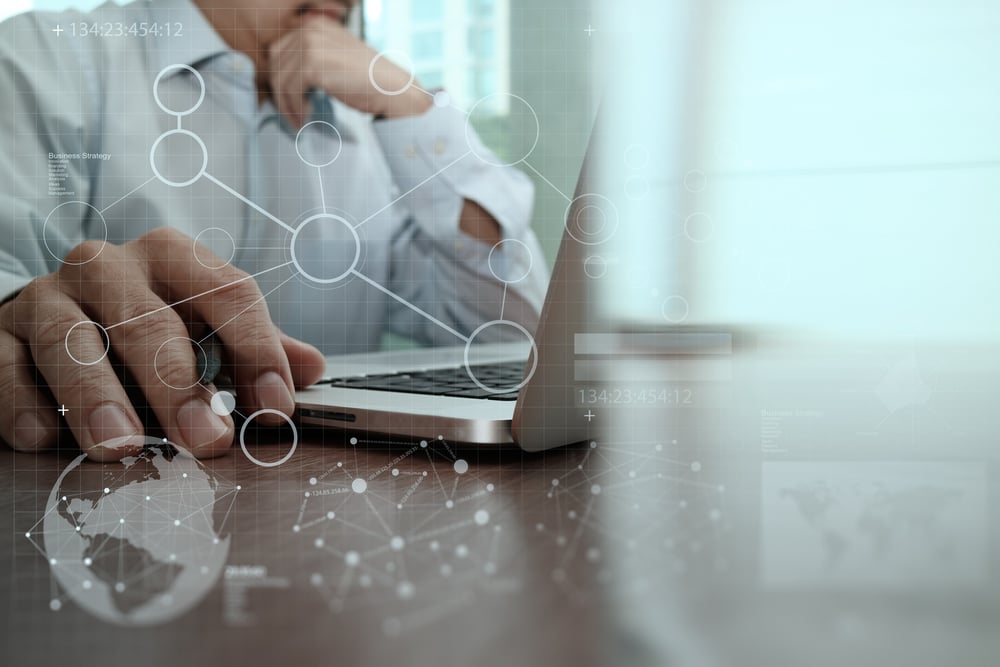 A leased line runs on a fibre data circuit, which is rented by the business for a monthly fee, similar to a traditional internet service.
Data is transferred between the two data points via the fibre optic line in much the same way as a standard broadband connection, but the key difference is that a leased line is unique to a business, rather than shared with other premises.
What are the benefits of a dedicated leased line?
Hiring a leased line to provide an internet connection can be beneficial for businesses in a number of different ways. Here are some of the key advantages of a leased line:
High-speed connectivity — Fibre lines mean guaranteed high-speed capability to deal with business demands
Symmetrical — With a dedicated line, you are guaranteed the same (symmetrical) fast upload and download speeds
Interlocation connectivity — A leased line provides the ability to connect multiple offices or premises for seamless multi-location operations
No sharing bandwidth — Your line is hired by your business only, meaning you won't share your allowance with other businesses in the area so there is no degradation in performance due to other users
Increased productivity — Having a stable and reliable internet connection means cloud apps operate efficiently, access to cloud based data is fast, and downtime is less likely, which in turn allows your teams to be more productive
Managed service — A reputable provider will also ensure your connection is fully managed and that support staff are on hand when any issues arise
What are the different types of internet connections for businesses?
Not all internet connections are the same, nor will every type be right for every business. The main types of connection are:
FTTC — A fibre to the cabinet (FTTC) connection consists of fibre optic cables to the street level (i.e. the local telephone exchange cabinet), with the remaining data transferred by traditional copper wires
FTTP — Fibre to the premises (FTTP) connections are the same as FTTC connections, but also use fibre optic cables from the exchange cabinet to the premises, which makes for a faster connection
4G/5G - delivered over a cellular network in the same way as you'd receive when using your smartphone
Leased line connection — A leased line runs directly from the internet service provider to the premises of the hiring company, meaning there's no connection at a telephone exchange cabinet and so the line is exclusively leased to that business
Single Order Generic Ethernet Access (SOGEA) — SOGEA connections provide the business with an internet connection, but without the need to also hire a landline. This type of connection can therefore be more cost effective
Single Order Gfast (SOGfast) - SOGfast is an ultrafast version of SOGEA that delivers speeds of up to 330Mbps across a standalone line. Only available in some locations
Microwave (Point to Point) connection — this type of connection requires no cables or infrastructure (other than power) at the business end, as the internet signal is transmitted via a high capacity microwave radio link
Satellite connection — The signal is beamed from the ISP's location to a satellite orbiting the Earth in space, and is then sent back down and received by a dish at the client's location. With generally higher cost and availability of other options this is a rare choice for business in the UK
FTTC and FTTP connections are typically more than enough for smaller businesses, while medium-sized businesses may require further capability offered by the leased line option. For businesses with larger premises, multiple locations or high numbers of staff, diverse routing is the advised option due to its additional resilience .
Your leased line provider will be able to advise on the most appropriate internet connection type for your business and circumstances.
How do you know if you need a leased line for your business?
If one or more of the below applies, then it's likely that you'd benefit from a leased line connection.
You have 25+ employees
Your internet usage is high (or the internet is a business-critical part of your business)
You operate or have premises in multiple locations
You need a high-speed internet for both upload and download of data
You require the security of a fallback connection if the main line goes down
You use cloud-based software, apps and services
You and your staff are facing delays when trying to work on anything internet related
Your provider will be able to verify your requirements by appraising your current network setup and making recommendations as to whether a leased line would be beneficial.
Free Download: How to Choose the Right Leased Line for Your Business
Download our free, easy-to-follow checklist to help you decide which is the best leased line connection for your business.
How easy is it to have a leased line installed?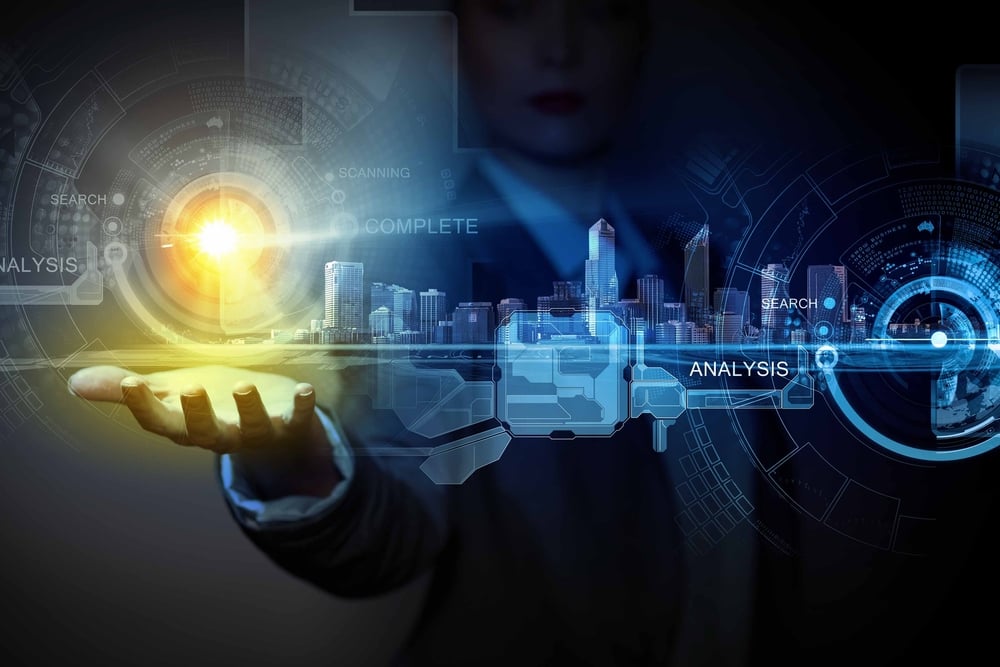 The installation process — and the ease with which a new connection can be installed — can vary depending on the circumstances.
There are several things to consider which may impact the time it takes to have the line up and running.
Firstly, if there's no existing connection to the premises, a new line will need to be installed, which requires some construction work. It, therefore, requires efficient communication between your provider and the relevant parties who will undertake this construction work. In most cases the business does not need to be directly involved in this as the provider and their suppliers will handle this.
If the premises already has a previous connection, or there's a line installed to a nearby building, there will be much less construction work required, which greatly simplifies and speeds up the process.
There may also be a legal and administrative side to the process. If the premises do not have a current line, you may need to wait for a wayleave, which is a legal document providing consent for the fibre provider to enter the premises for installation, maintenance and repair.
Following these steps, the line will be installed and tested, before being handed over to the internet service provider to terminate the connection (usually via a router) and connect you to the network.
Because each building and business is different, it's not always easy to provide a blanket estimate as to how long it will take to install a leased line. However, 30 to 60 days is typical.
How much does it cost for a leased line?
The price of your leased line connection will depend on a number of factors, such as:
The speed or connection type you need
Your chosen internet service provider
The leased line provider
The location of your premises
The installation and setup time required
To provide a ballpark estimate, the cost for a leased line typically starts at around £250 per calendar month. For higher speeds or more complex setups, the price will increase.
However, there's much more to consider than just cost; instead, you should think about the overall benefits and cost-savings made elsewhere in the business when having a reliable and dedicated leased line connection.
A leased line can make your business more productive and therefore profitable, which in turn means that in the long run it more than pays for itself.
Need a leased line quote? Contact The PC Support Group
The PC Support Group is an experienced and reputable provider of fibre leased line connections to businesses and organisations. We keep many businesses connected through our range of flexible and adaptable connectivity solutions — and we can do the same for your business too!
Need more time to consider your options? Download our easy to follow checklist to help make your decision easier.
Free Download: How to Choose the Right Leased Line for Your Business
Download our free, easy-to-follow checklist to help you decide which is the best leased line connection for your business.