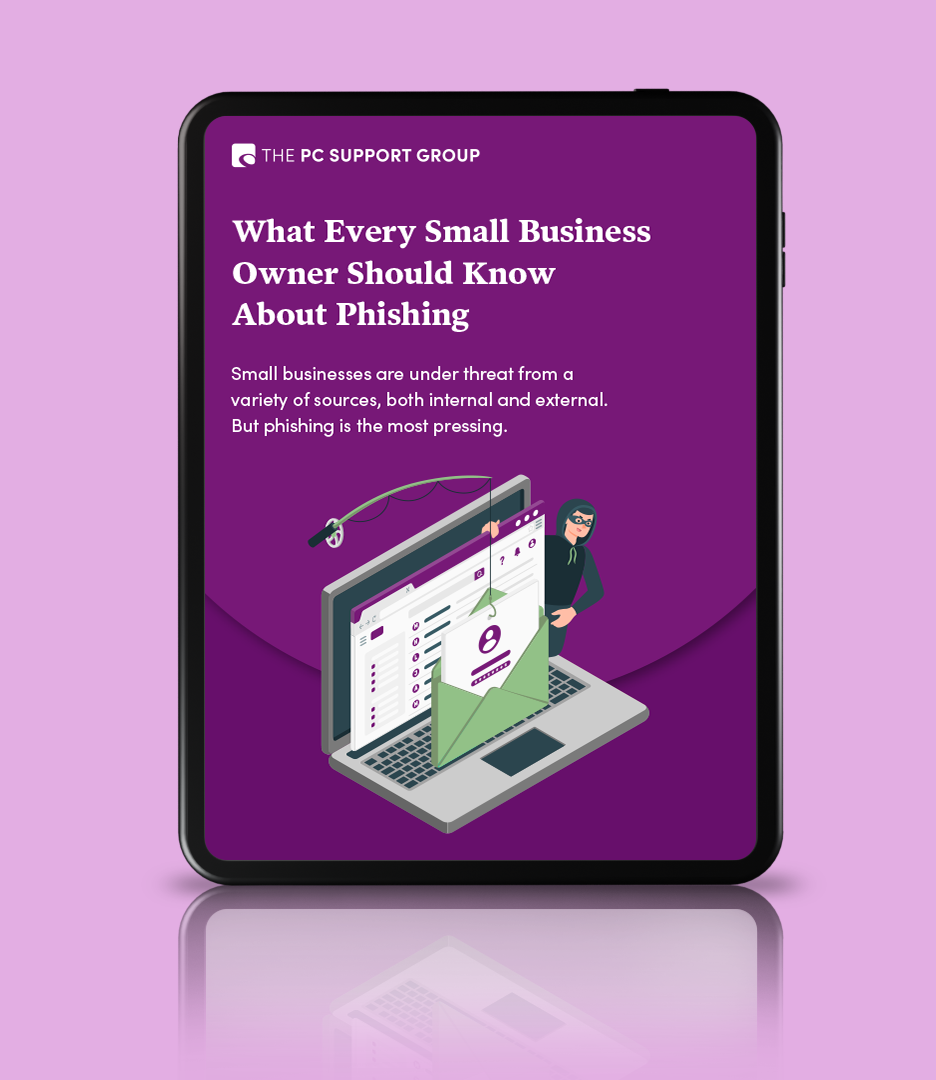 Download Your Free Cyber Security Infographic
What Every Small Business Owner Should Know About Phishing
Small businesses are under threat from a variety of sources, but phishing is the most pressing. Discover what you can do to protect your business and customers with our phishing prevention best practices.
Download this infographic to learn about:
The different types of phishing scams.

Phishing prevention best practices.

Our 3 steps to protect your business!
The infographic that keeps small business
owners safe!
Phishing is an attack that attempts to steal your money, or your identity, by getting you to reveal personal information. Cybercriminals typically pretend to be reputable companies, friends, or acquaintances in a fake message, which contains a link to a phishing website. You can prevent phishing attacks and keep your business safe with our information-packed infographic today!