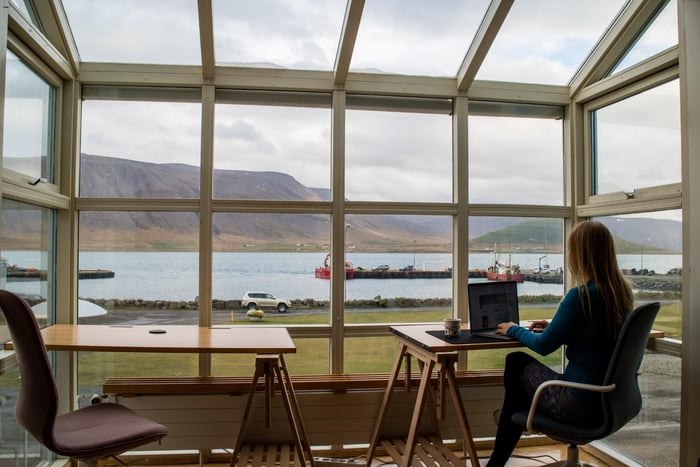 The move to remote working is one of the most significant workplace trends of the past decade. By the end of 2019 more than half of the working population worldwide worked remotely at least once a week. Remote work arrangements have increased by 140% in five years.
Previously businesses had time to plan their journey to remote working, organise the necessary technology and agree on ground rules with employees. Now the Coronavirus crisis is rapidly accelerating remote working as businesses scramble to reorganise their resources.
For some, remote working is new, bringing fresh challenges in already worrying times. So this week I wanted to offer some brief advice and guidance for colleagues wrestling with these issues to help you remotely manage your staff quickly and effectively. The challenge has two main elements, first, the technology required for effective communication and second the successful support and management of your people.
Key communication tools
The key to the successful management of remote workers is good communication and providing platforms for teams to interact in real-time, to prevent individuals from feeling isolated and disconnected from their workplace colleagues and friends.
Resources like Microsoft Teams and other videoconferencing services such as Zoom are priceless – and not just for work. They're equally valuable as a tool to bring groups together to socialise, during lunchtimes, for example, to share problems and fears too, as we all support each other in these troubling times. The video component, as opposed to teleconferencing, is vital, providing friendly faces, visible body language and visual clues that are important in effective communication. Clearly ensuring good connectivity and reliable service is essential to keep everyone in touch.
Supporting and managing remote employees
Set clear expectations, agree on regular communications methods (but varying times of meetings to accommodate everyone's needs where possible) and ultimately trust your employees. Empowered people respond positively, work productively and take responsibility for their time.
Personally, I find proactively picking up the phone and speaking directly to my remote workers on a regular basis gives me a good indication of how they are feeling and whether they need any additional help and support.
And, for those businesses wishing to keep track of remote workers' activities, there is an array of employee management software such as Monday.com and Clear Review.
The PC Support Group can help you to successfully implement remote working, for example by recommending the technologies and systems best suited to your particular business needs, those of your clients and the working patterns of your employees. For an informal chat call us NOW on 03300 886116 or email info@pcsupportgroup.com