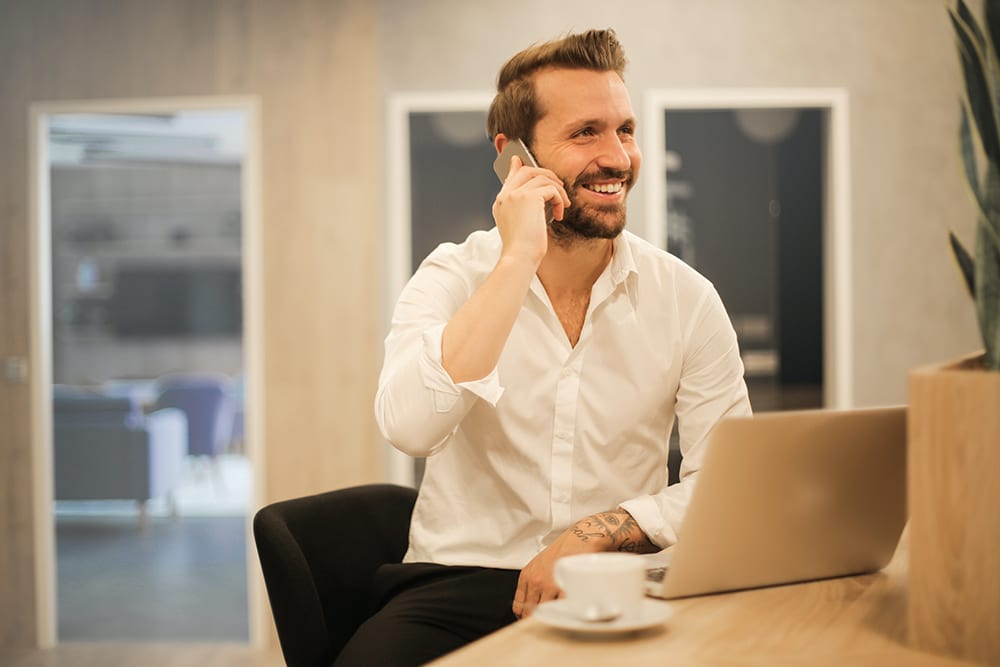 Great customer service should be provided consistently at all times. The COVID-19 pandemic has no doubt highlighted the good, the bad, and the ugly IT & telephony support companies. So, how has your provider fared? Do you feel they have stepped up and provided solutions to support your business during these difficult times?
If not, how secure and ready do you feel for what's next as furlough eases and staff return to work?
Below is a six-point checklist to score how proactive your current IT & telephony provider has been in supporting you before and during the pandemic; and to be transparent, we've asked our clients how they think we've fared:
1. Prior to the pandemic, did your provider offer you help and advice regarding remote working options for your business?


"The COVID-19 pandemic has created major challenges for businesses, particularly around working remotely. I'm pleased that we're in a strong position thanks to the recommendations made to us by The PC Support Group late last year.
Having originally hosted our emails and files on our office-based server they recommended moving our email and files to Office 365 and SharePoint, providing a more robust and secure infrastructure. Also, importantly, it meant our staff would have secure, remote access instantly anywhere, anytime – giving us the ability to stay in touch, access and share documents, and work together wherever.
Previously, remote working would have proved very challenging putting pressure on the office internet and network with a huge risk of losing access to all our emails and files; without which we would not have been able to continue operating.
For us, the transition to remote working for all staff has been seamless due to this pre-emptive work by PCSG, and thankfully there has been minimal disruption to business continuity."
Norma Guest – Mploy
2. What did your provider do to help you transition your business to home working and did they charge you?
"During the recent COVID-19 pandemic, it was really important for our business to transition all of our staff to home working quickly and efficiently to enable business continuity. We contacted The PC Support Group and even though this wasn't a normal support requirement they handled everything professionally and with urgency.
"Our whole team were set up seamlessly, and without any extra charges; which during this difficult period, was exceptional and much appreciated. Excellent service as always and highly recommended."
Julie Doyle – PD Law
3. Did your provider quickly and efficiently help you to access your systems remotely?
"I cannot thank you enough for the extraordinary work you've done to support me and my team during this unprecedented period. In particular, the speed and efficiency in which you enabled me and my team to access vital systems remotely was amazing."
Paul Judge – WH Pavoas
4. Has your provider offered you help and advice on remote working options?
"The recent COVID-19 outbreak has created challenges that meant we needed to change our operation significantly, with a much greater emphasis on remote working. PCSG has been incredibly supportive in helping us make that transition.
"Not only has it ensured that we have remote access to all our relevant systems and data, they have also helped us implement, and use, remote working tools such as Microsoft Teams, that were not previously part of our working practice. I'm sure we will continue to benefit from these remote working technologies and are very grateful for the help and advice of The PC Support Group."
Brian Jackson – Brian Jackson& Co. Solicitors
5. Has your provider been proactive in providing regular, useful communication on ways to help?
"We know that there is a high demand at present and Phil went above and beyond to help support our team with communications – huge thank you Phil!"
Clare Calman – Starts With You
6. Has your provider been empathetic and proactive in offering ways to help financially?
" Being in the property business the coronavirus has had a big impact on us and The PC Support Group has worked with us to temporarily reduce costs with minimal fuss and no loss to the services we still need. We couldn't ask for more."
Stacie McGhee – Forth Homes
If you feel your telephony and IT provider has not been proactive with the support you needed, and are looking to move supplier, we'd love to hear from you on how we can help. Contact our friendly team on 03300 886 116 or drop us an email at info@pcsupportgroup.com and we'll get back in touch.